You were made for this
EARLY SETTLERS AND THE A. A. CO.

Tahlee has a rich history and is a significant site for both the indigenous people who called this land home, and the early settlers who chose Tahlee as the location for the first European settlement on the north side of Port Stephens. The earliest recorded human inhabitants were the Gringai people. Carrington- born William Scott recalls that "they (the Gringai people) had a great sense of fun and sharing." The Gringai people were a peaceful people and lived quite harmoniously with the white settlers in the early years. (C.R Theobald " A place called Tahlee")
The first Europeans to settle here were a group led by Mr. Robert Dawson, who was appointed to establish the headquarters of the Australian Agricultural Company (A. A. Co), in 1826. As the company's first Commissioner, he built the house where Tahlee House now stands. 
The second Commissioner of the A. A. Co. was Sir William Edward Parry. He and his wife Isabella, showed caring concern for the increasing numbers of people living in the Tahlee and Carrington settlements, including several hundred convicts. They had particular concern for the spiritual needs of the people. Together they began to conduct regular Sunday church services in the carpenter's shop in Carrington Village. Sir Edward also established a school and organised fun days and dances for the local community.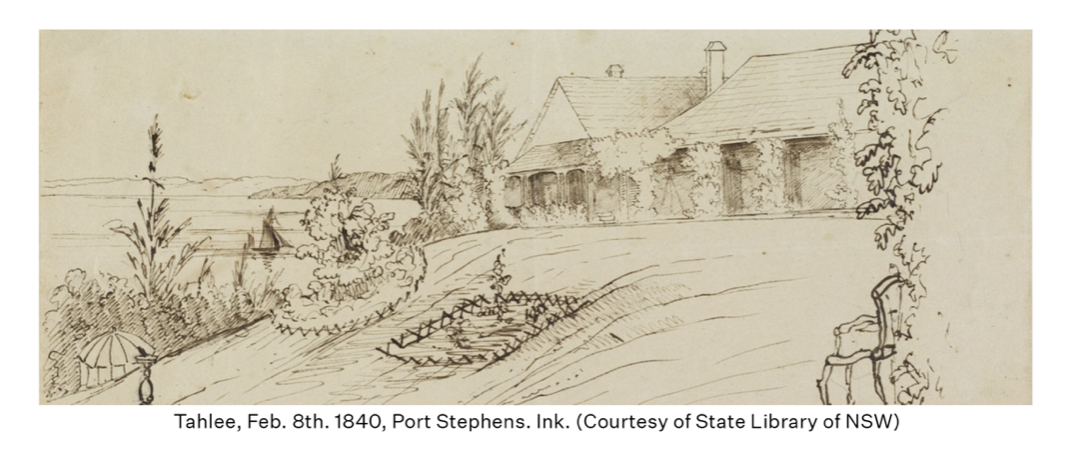 The next Commissioner was Lieutenant Colonel Dumaresq. He added several rooms to Tahlee House before his death in 1838. Captain Philip King was appointed Commissioner in 1839. He laid the foundation stone for Carrington Church in December 1846, which was officially opened in 1847.